For more than 125 years, St. Henry Catholic School has prepared children and their families, to embrace the world, both its beauties and challenges. Our alumni live all over the world and right here in our local communities, often sending their own children to St. Henry Catholic School because of the deep and lasting impact the school has made on their lives.

Stop by any time, you are always welcome! Please look for upcoming information about our Alumni Night scheduled for January, 2019.
We want to reconnect with you! We are currently developing our alumni relations program and we need your help. We would love for everyone to register in our directory using the link below. If you have kept in touch with other St. Henry Catholic School alumni, it would be greatly appreciated if you would forward them a link to this page. Thank you very much!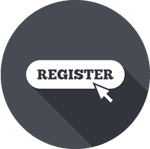 We have recently begun an initiative to truly be connected with each other; to link the traditions of the past with the current practices and plans for the future. We hope to reconnect former students with friends and associates and pass forward our Catholic education mission. In hopes to stay connected, we have developed a newsletter called St. Henry Connections to be published semi-annually and available online.
ST. HENRY CATHOLIC SCHOOL HALL OF FAME
Catholic Schools could not thrive without the generosity of parishioners, parents, teachers, and volunteers. St. Henry Catholic School is no exception. Each year, we recognize someone who has made significant contributions to St. Henry Catholic School. We congratulate those who have given so generously of their time and talent to our school. Our gratitude is beyond measure.

1995: Martha Schmeing, Paul Ritter, Urban Lageman
1996: Bill Arthur
1997: Tom Groh
1998: Terry Paul
1999: Joe and Vera Lonnemann, Bob and Lorraine Hilgefort
2000: Jim Cahill, Jack Scheben
2001: Crystal Fedders, Rev. William Neuhaus
2002: Howard Nienaber, Stan Rolf
2003: Gil Eisenmenger, Ralph Maley, Ken Gough
2004: Rose and Vince Kreinbrink
2005: Mike Arthur, Marcella Herzog
2006: Charlotte Flynn, Sue McGuire, Edna Riehemann
2007: William Eilers, Betty Dietz
2008: Greg Dixon, Margaret Wood
2009: Carolyn Scheben, Maureen Kaiser
2010: Dave Otte, Bob Hahnel
2011: Barry Mauntel, Tim and Kay Bernert
2012: Bob and Cindy Lageman
2013: Jeannie Bodde, Laura Bodde Ryan
2014: Frank Wichmann
2015: Mary Kay Kriege
2016: Genene Sheridan
2017: Angie Diebold Ziegelmeyer and Mary Diebold
2018: Helen and Ray (posthumously) Foster
2019: Joseph Berberich